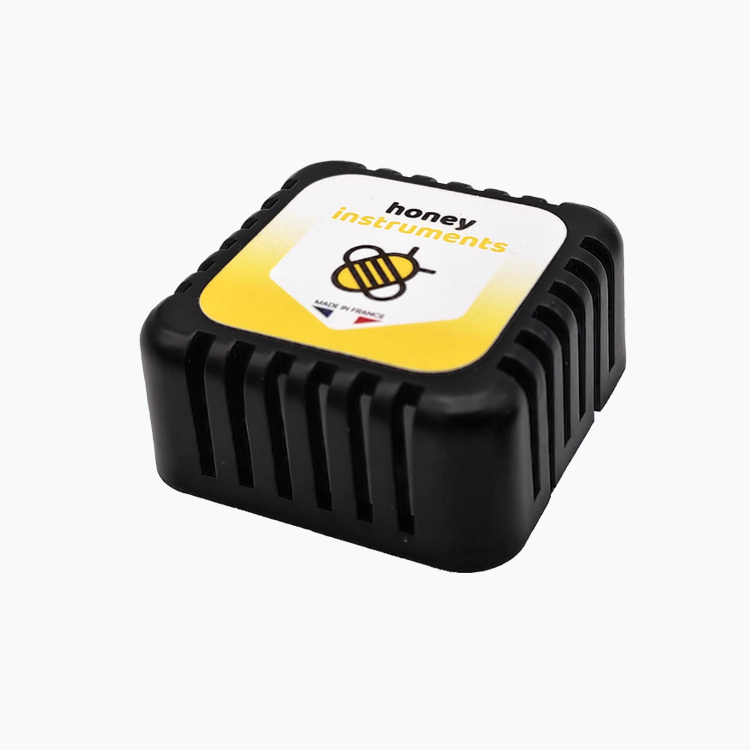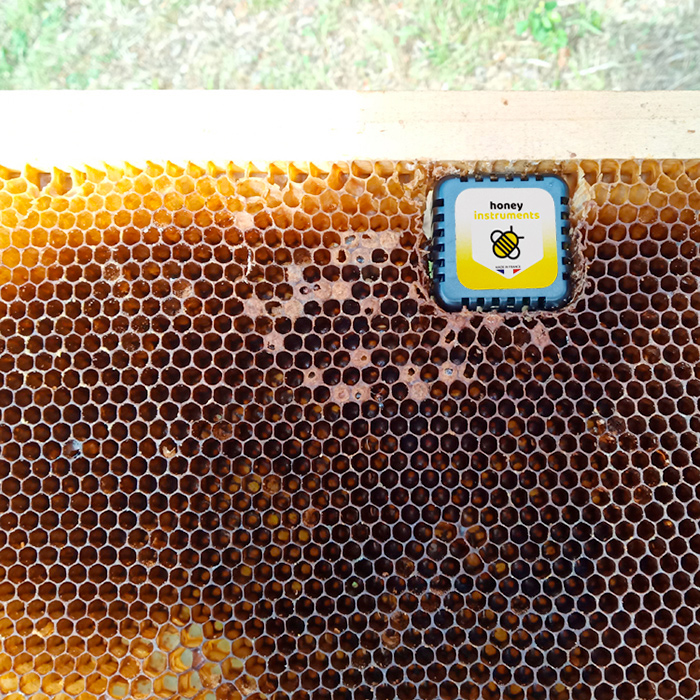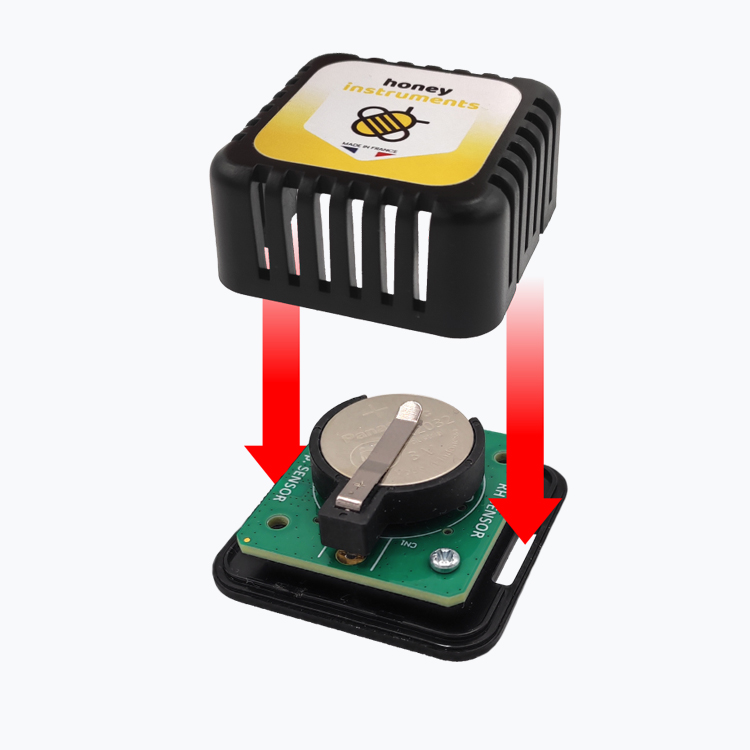 Brood Sensor
The brood sensor is an internal device within the beehive that measures temperature and humidity. It communicates wirelessly with the Honeyinstruments "Dual-Connect" scale. The temperature and humidity data of the brood, along with the weight data from the scale, are transmitted every hour via the Sigfox network.
Measures Temperature and Humidity

Remote Data Transmission (1 Message/Hour)

Temperature and Humidity Alert Management

Colony Health and Queen Activity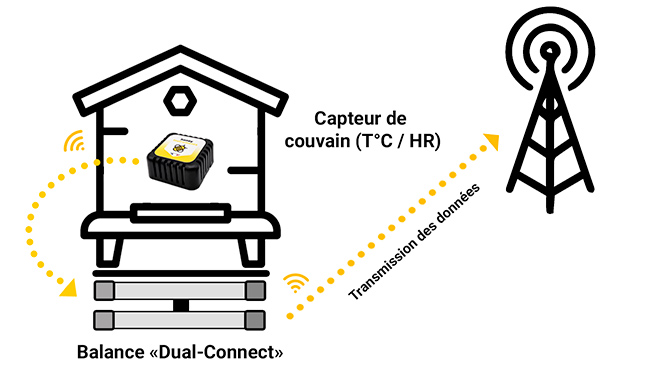 The brood sensor is an accessory for the "Dual Connect" scale from honeyinstruments; it only works with the Dual-Connect scale!
Temperature and Humidity of the Brood
The temperature and humidity of the brood in a beehive are crucial indicators of the health and well-being of the bee colony. Regulating these environmental conditions is essential for the healthy development of bees and the production of high-quality honey. Here's why it's so important to closely monitor these data.
Promoting Brood Development
Appropriate temperature is vital for the development of bee larvae. Maintaining a constant temperature in the brood area allows worker bees to provide the best conditions for their growth.
Preventing Health Issues
Excessive temperature or humidity fluctuations can stress bees, making them more susceptible to diseases, parasites, and thermal stress. Continuous monitoring allows for the early detection of problems and intervention.
Maximizing Honey Production
Stable and optimal environmental conditions lead to a more productive hive. Bees are more effective at collecting nectar and producing honey when their environment is well-regulated.
Preventing Temperature Drift
Extreme temperature variations can lead to temperature drift, where bees leave the hive and die from cold. Monitoring helps prevent this tragic situation.
Data Analysis
Our web platform and mobile application have been specially designed to give you complete control over monitoring your environment, no matter where you are. Whether you're using a computer or a mobile device, stay connected to your real-time data.
Data Visualization

Temperature and Humidity Graphs Inside the Hive (Brood)

Alert on a Defined Temperature and Humidity Threshold

Real-Time Notifications: Be informed as soon as important events occur

Multi-Platform Access: Accessible via a web browser or our dedicated mobile application
Brood Sensor Specifications
| | |
| --- | --- |
| Communication | Wireless |
| Message Frequency (remote connection) | 1 message / hour |
| Dimensions | 40 x 40 x 20mm |
| Weight | 22g (Battery included) |
| Temperature | -25°C / +75°C (Accuracy of 0.3°C) |
| Humidity | 0 - 100% (Accuracy of 2%) |
| Power Source | 1 Button Cell Battery |
Guarantee
The warranty period is 24 months from the date of delivery. Any deterioration due to compliance with the use requirements shall be excluded from the guarantee