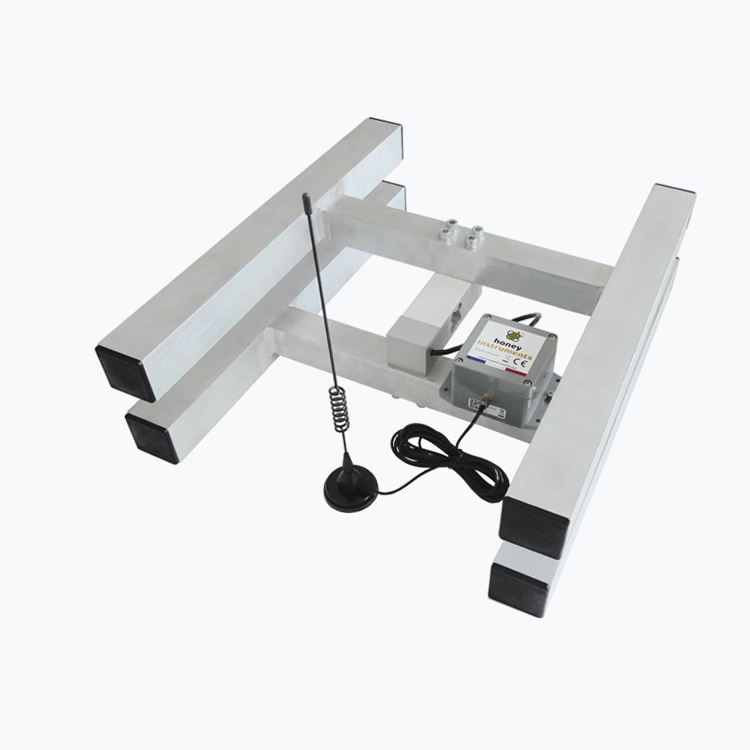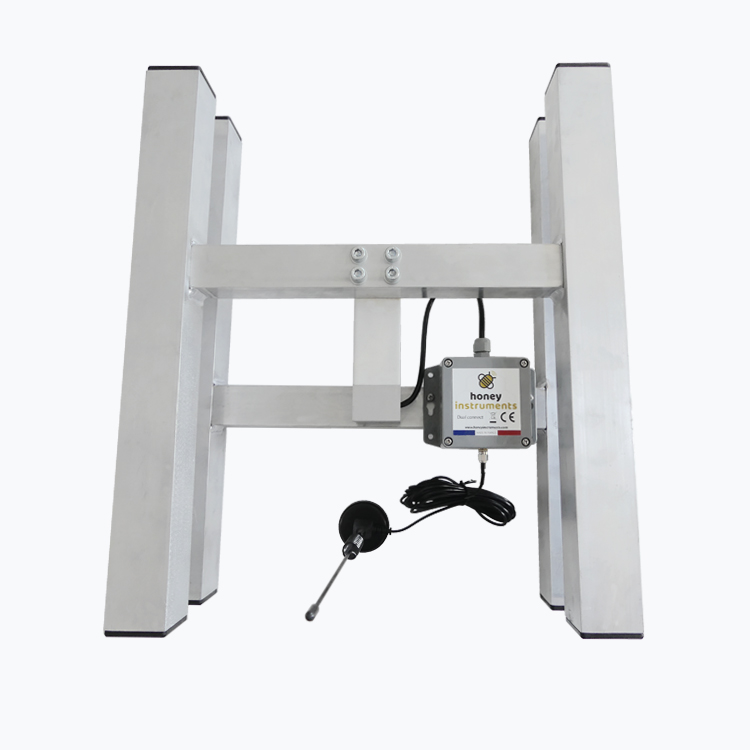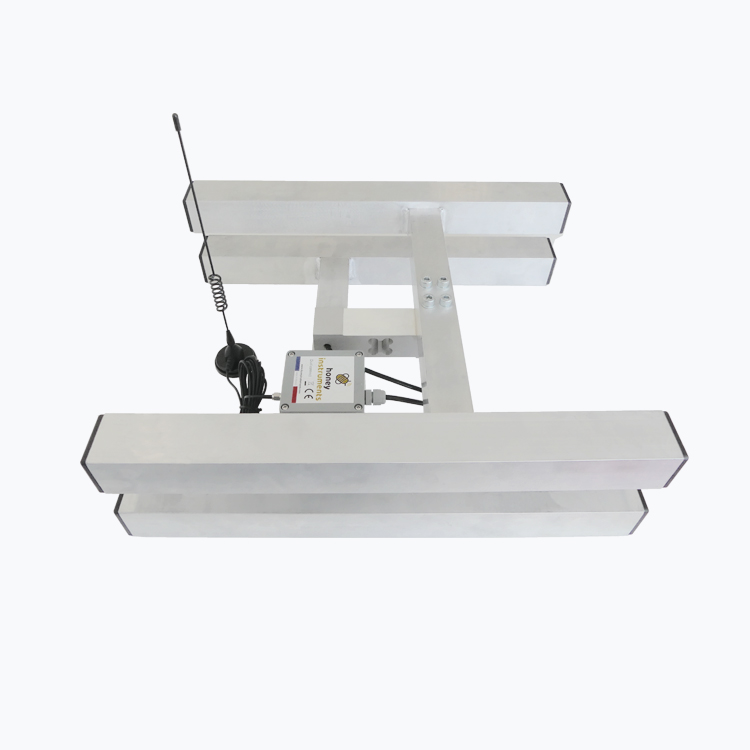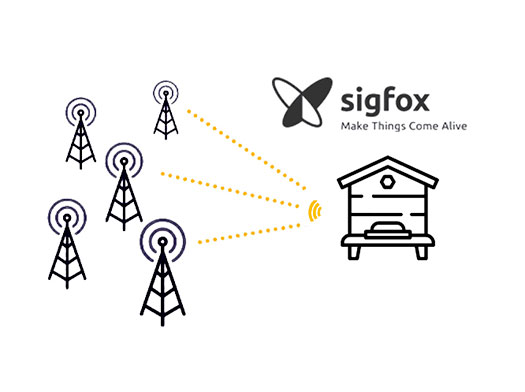 Network coverage
We tested this scale for several months to ensure that the SIGFOX network covers the French territory. In the plains, in the mountains, in negative temperatures or rainy weather, in areas where the GPRS signal does not pass, in all these configurations the SIGFOX network has made it possible to send the necessary information.
Check your network coverage
Data Analysis
The cloud platform allows you to analyze data from your hives from home 24/7
Weight (10g)

Temperature

Comparison between scales

Alert Management

7-day weather forecast

Alert Mail, SMS, Push

Export (csv)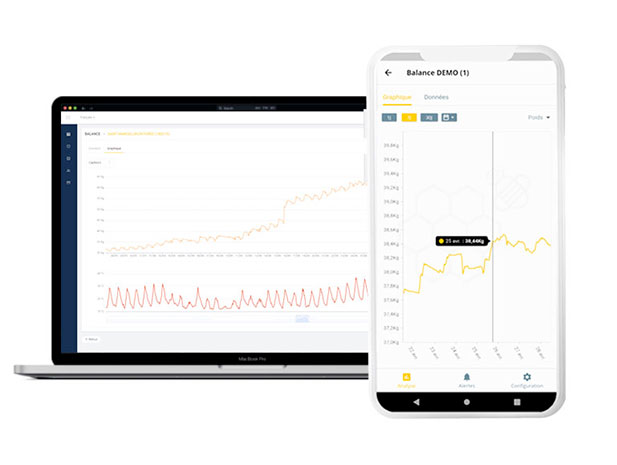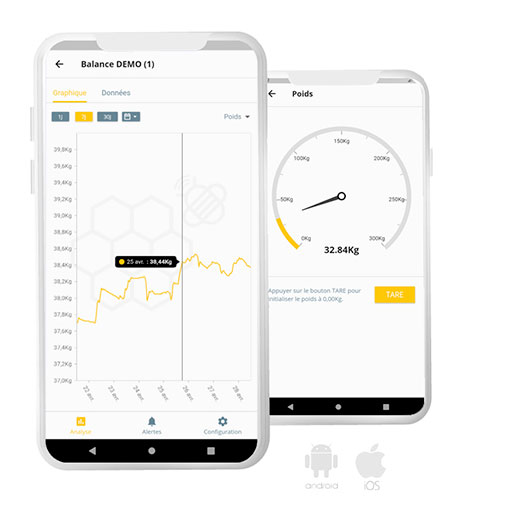 Mobile app
Visualize in real time the data of your hives thanks to the mobile application, receive push notifications on alerts of variations in weight, temperature or shock. the application is compatible with Androis and iOs
scale sheet
| | |
| --- | --- |
| Network | SIGFOX |
| Message Frequency (remote connection) | 1 message / hour |
| Message Frequency (Local connection) | Temps réel |
| Autonomy | 1 year |
| Power | 2 XA 1.5V Alkaline Batteries |
| Magnetic antenna | Yes |
| Weight measurement range | 0kg-300kg |
| Sensor failure | 450kg |
| Balance dimensions | 50cm x 43cm x 14cm |
| Chassis material | Aluminium |
| Hardware | INOX |
| Weight of the scale | 6.9kg |
| Waterproof | Oui (IP65) |
| Resolving the weight measurement | +/- 10g |
Guarantee
The warranty period is 24 months from the date of delivery. Any deterioration due to compliance with the use requirements shall be excluded from the guarantee
Offered the first year!
The one-year subscription to sigfox low-power networks is included in the price. Beyond this period, access to this service costs 3 € / month (Without subscription). The price is degressive according to the number of scales you own.
For the V2 scale "Dual-connect" the sigfox subscription is required to receive the data remotely, the local connection is independent of the sigfox network.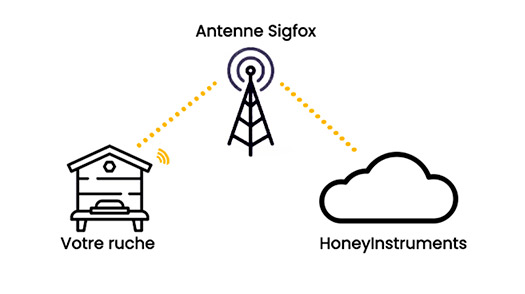 1 to 4 scales
3

€ HT


/month/scale
5 to 9 scales
2.5

€ HT


/month/scale
10+ scales
2

€ HT


/month/scale
User of several scales for a few years. A robust product of very good quality. We have a project to add more scales. A very responsive customer service attentive to its clients! Very satisfied, I recommend it.
This scale is fantastic! I can remotely monitor the hive's weight (no need to open it during the honey flow to know when to add or remove a super). Advantages compared to other scale brands: the smartphone application and personalized weight alerts. The scale is super easy to install and use. It's worth the investment, and the connected scale is an extraordinary tool and progress for managing my apiary.
The best-connected scale in my opinion, albeit with a high price, but it's quality. I manage to get a signal even in isolated apiaries. In case of technical issues, customer service is super responsive. I appreciate that it's a French product and the reliability of this company. Let's not forget that we provide GPS points with the scales... Personally, I trust them wholeheartedly. Thank you and long live!
I bought two scales in November 2022 at the Quimper (France) fair, and they are perfect. It allows easy monitoring of hive weights directly on my phone. They also send us the external temperature at the base of the hives.
Durable and well-thought-out design for the scale. Quality customer service, responsive and attentive to both professionals and passionate enthusiasts. Mobile interface and web application with essential functions. I recommend this product to everyone. Bravo for the Made in France!
Le Rucher des Frangins
-
Beekeeper
I had to deal with customer service, they are very responsive and efficient. The electronic card was defective, they replaced it, and it's back in operation. Nothing to complain about!